LITTLE THEATRE OF THE ROCKIES
June - August, 2022
University of Northern Colorado
Founded in 1934, the Little Theatre of the Rockies is the oldest professional summer stock theatre west of the Mississippi. Join us for a summer of three incredible shows as we celebrate our 88th season!

Season Bundles on Sale Now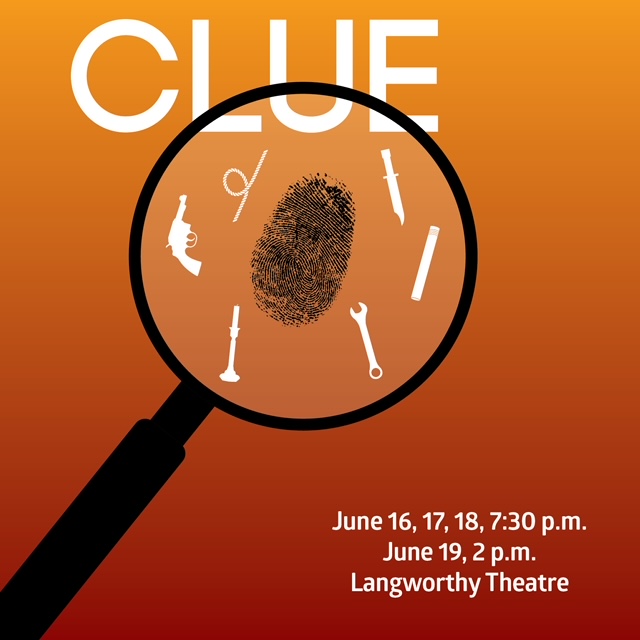 CLUE
Adapted from the screenplay by Johnathan Lynn
Written by Sandy Rustin
Additional material by Hunter Foster & Eric Price
Based on the Paramount Pictures Motion Picture
Based on the Hasbro board game CLUE
Original music composed by Michael Holland
Directed by Jamie Ann Romero
June 16-18, 7:30 PM | June 19, 2:00 PM
ASL interpreters available on June 19th
Come as your favorite Clue character on Costume Night, June 17th!
Murder Mystery/Farce in Langworthy Theatre
---
A classic board game comes to life when farce meets murder! Six mysterious guests, invited by Mr. Boddy for an unusual dinner party, arrive at his mansion. Intrigue, blackmail and murder are on the menu – they all become suspects when Mr. Boddy is found dead. Led by the butler Wadsworth, Miss Scarlett, Professor Plum, Mrs. White, Mr. Green, Mrs. Peacock and Colonel Mustard comb the mansion for clues, as the hilarity (and body count) stack up. No one is who they seem to be, and their sinister secrets are revealed as the dinner guests (or suspects) try to solve the crime without becoming the next victim! Rated PG
Buy Tickets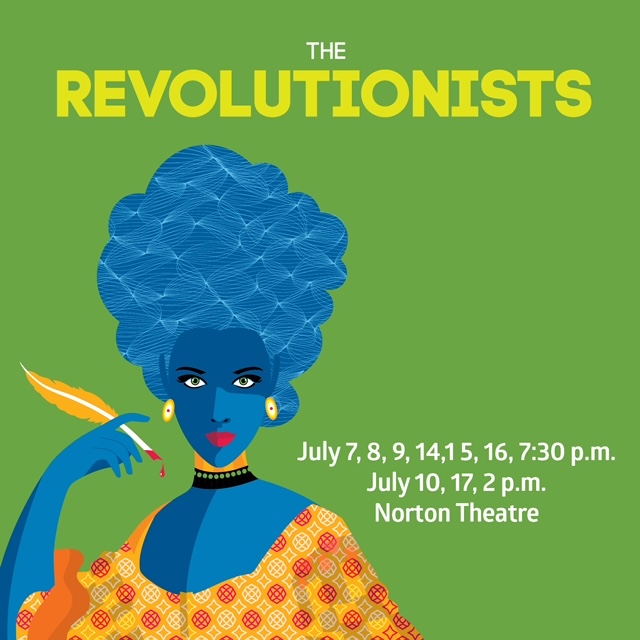 REVOLUTIONISTS
By Lauren Gunderson
Directed by Jada Dixon
July 7-9 & 14-16, 7:30 PM
July 10 & 17, 2:00 PM
ASL interpreters available on July 17th
Play in Norton Theatre
---
Four badass women lose their heads in this irreverent, girl-powered comedy set during the French Revolution's Reign of Terror. Playwright and passionate feminist Olympe de Gouges, assassin Charlotte Corday, former queen Marie Antoinette, and Haitian rebel Marianne Angelle hang out together, tell their stories, murder Marat, and try to beat back the extremist insanity in 1793 Paris. As the hope-filled French Revolution for social and political equality declined into violent terrorism, these feisty women lived boldly. This dream-tweaked comedy about violence and legacy, art and activism, feminism and terrorism, explores how we change the world. It's historical truth, mixed with total fiction. It's social commentary, with a raucous resurrection…that ends in a song and a scaffold.
Buy Tickets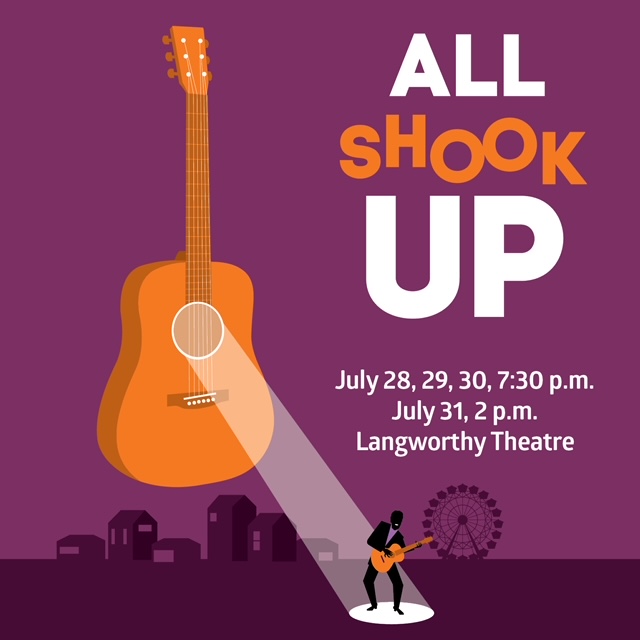 ALL SHOOK UP
Inspired by and featuring the songs of Elvis Presley
Book by Joe Dipietro
Directed by Gavin Mayer
Choreography by Christopher Page-Sanders
July 28-30, 7:30 PM | July 31, 2:00 PM
ASL interpreters available July 31st
1950s Costume Night on July 29th!
Musical in Langworthy Theatre
---
It's 1955, and into a dreary Midwestern town rides a guitar-playing young man named Chad, just out of jail, who changes everyone he meets. Loosely based on Shakespeare's Twelfth Night, with mistaken identities, disguises, and, of course, romance, All Shook Up is a delightful story of how we can't help falling in love – unrequited, unfulfilled and unexpected! This delightful musical fantasy will have you jumpin' out of your blue suede shoes with such classics as "Heartbreak Hotel," "Hound Dog," "Jailhouse Rock," and "Don't Be Cruel." Rated PG
Buy Tickets