2017-2018 Men's Basketball
2017-2018 Men's Basketball season tickets are now available! If you are renewing your season tickets from last season or purchasing new season tickets and have any questions, please contact the UNC Ticket Office at 970-351-4849, or stop by the Nottingham Ticket Office Monday-Friday between 10am and 5pm.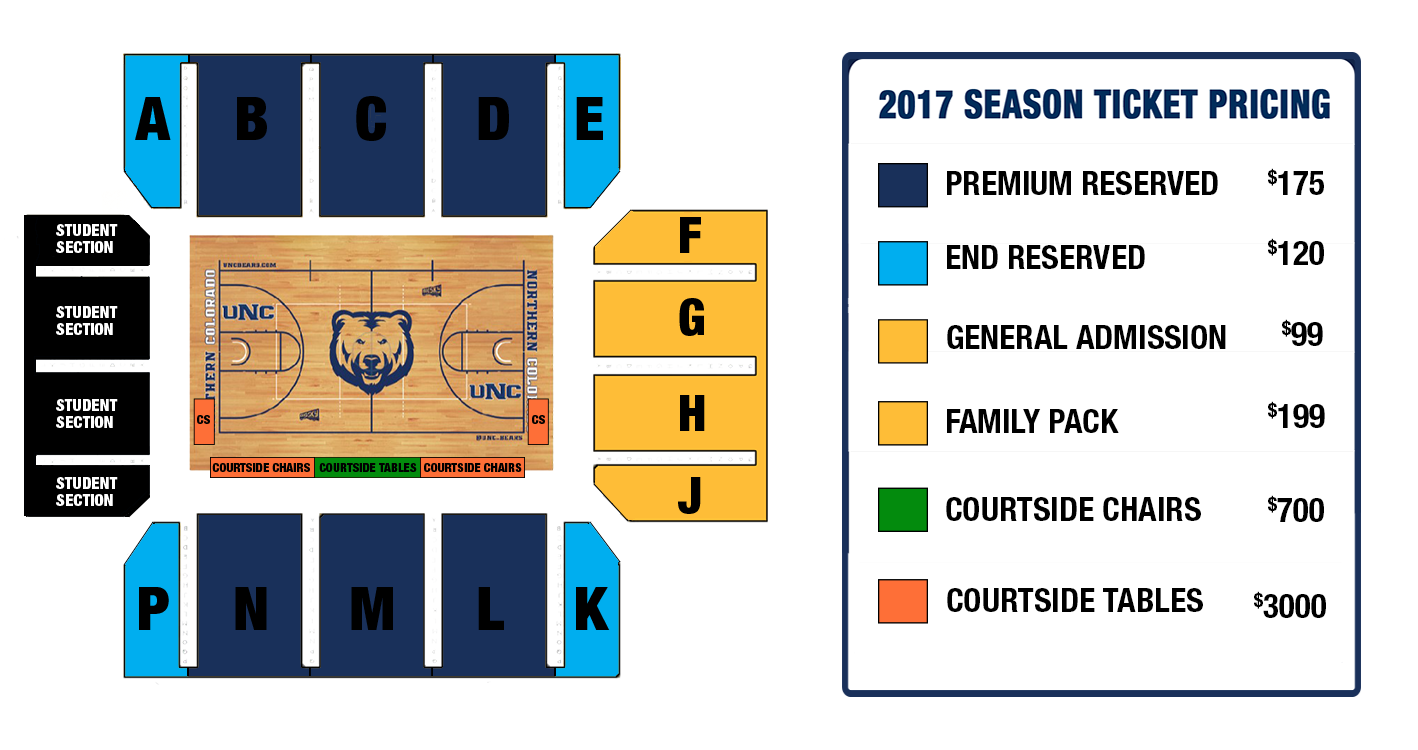 Interested in Group Tickets? Contact Brian Lukas at brian.lukas@unco.edu or 351-4409.